It's become very rare on this blog that I talk about MMA rankings.
While I do follow Bloody Elbow's rankings (which are aggregated across multiple sources) and Fight Matrix (which is done by computer), the rankings really don't mean a great deal and the only thing interesting about them is how high the best non-UFC is and how many non-UFC fighters have broken into the rankings.
That said, I was interested when I heard that the UFC was asking media sources to vote to create their own in-house rankings. It's one thing I didn't expect to see, and yet now we can all see them
here
.
Already found one guy mad about not being higher in
the rankings. Luckily, access isn't a problem for him.


I understand the logic of it – introduce people to more fighters in a division besides the champion to generate interest. But Dana White has already established that these will not be a be-all-end-all decider for matchmaking.
So, in effect, these rankings are useless. Well, I suppose over time people will start clamoring for #1 vs. #2 title eliminators and the "we'll let the fans decide" thing will tie to the rankings, but for some reason that feels like a bad tactic. It dumbs down the audience to want battles between numbers – not fighters.
Additionally, the voting has been met with concern from voters. I do understand the ethical concern about potentially giving bias to some fighters or upsetting fighters to the point that access is limited.
That said, I'd like to just raise a counter: Where the heck are you when it's time to complain about college football rankings? Why is there no concern about undercutting a team in-conference? Or about the clear big-school bias that exists because the media can actually watch those games on TV?
These same issues go for the VERY bad argument that "Oh. It's UFC-exclusive. I can't leave out fighters from other companies." If that's the case, why do I never see undefeated NAIA teams in the college rankings? Ever.
From the sound of it, UFC rankings will be even more meaningless than the AP vote as well. The AP vote hands out a national championship. Until these rankings mean anything, these concerns are moot.
The only ethical concern that would prevent me from voting is that the vote aggregation is connected to the UFC itself. They have ultimate control and could theoretically stack the deck in the favor of fighters they want higher up by adding voters as they see fit. I completely buy that concern.
But those are not the concerns being voiced by mainstream media. It's the hypocritical stuff. And once again, large swaths of America are being given bad arguments about why things are good/bad. Sad.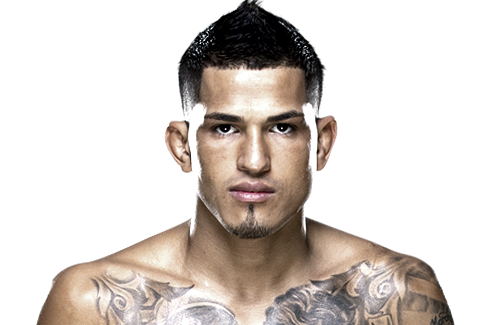 Since I'm already talking about title shots not being determined by these rankings, let's talk about
today's announcement
that Anthony Pettis, the man who was set to challenge the Ben Henderson-Gilbert Melendez winner, is going to drop 10 pounds and fight Jose Aldo for his UFC World Featherweight Championship.
This legitimately surprised me. I had been counting down the days before Melendez's inevitable defeat and Bendo's rematch with Pettis. Likewise, I was amped up to see Ricardo Lamas finally receive his well-earned title shot against Aldo.
Now, both matches have been screwed up to create a matchup that... is interesting, I'll grant you that.
But Pettis has never fought at featherweight. He hasn't held a UFC title like Frankie Edgar did, and this isn't really a superfight because it literally just became an option three days ago.
I'm not sure I'm a fan of trading one title shot for another, especially when it boots someone from the new weight class out of the role they've earned. The same would have gone for if Rashad Evans had beaten Little Nog this past weekend and then dropped to kick Chris Weidman out of the top position at middleweight.
Also, if Pettis loses, then what? Do we lose the Bendo-Pettis II fight? Would he maintain the status of next in line once the champion defends again?
If Pettis wins, problem solved. He'll have all kinds of hell down at 145 to deal with. But logistical madness is being set for August.
Good luck to Lamas, who will almost definitely fight Chad Mendes for No. 1 contender status as soon as Mendes can go for it. Hopefully, if you win, you won't get Johny Hendricks'ed again.
Or Machida'ed. Or Hendo'ed. Anyone else see an annoying pattern developing here?
Follow me at
twitter.com/seantherebel
and like my page at
www.facebook.com/SeanNetworkBlogs
.